Welcome to VacationBritain.com

The United Kingdom is one of the world's favorite vacation destinations, No, 6, and there is a lot to experience and explore beyond London where most visitors start their vacations. You can, of course, fly into Heathrow or Gatwick, but there are other airports that are less crowded and may be less expensive to fly into. You may want to consider entering th UK in Manchester, Edinburgh or Glasgow and ending your vacation in London.

Once you have made your airline reservations, we prefer Orbitz, the next thing you will want to do is make hotel reservations. We link below to the various regions of the UK and within each region to maps showing the location of the hotels and attractions. We also link to Holiday Reviews, provided by travellers who have visited the areas and stayed in the hotels. Their comments are a valuable planning tool since the type of hotels available are literally all over the map. Please excuse the pun. When you have found the hotel you want and are ready to book a hotel, simply click and you will be linked to our booking engine, offering special internet rates... saving you time and money.

I many cases, especially in and around London, we also link to day trips and tours that you can take, visitor's passes and cards for admissions and travel and more things that will make your visit go more smoothly. If we can be of further assistance, don't hesitate to contact us.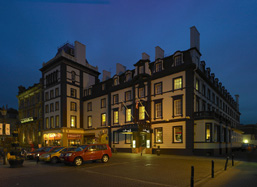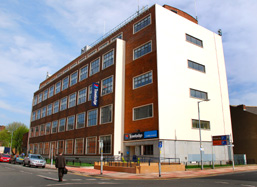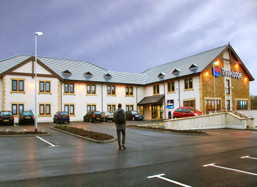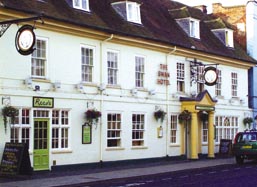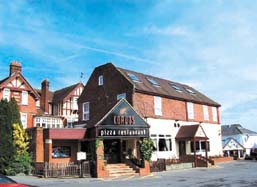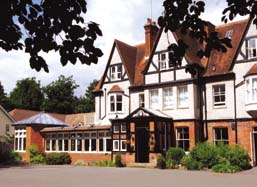 Hotels come in all shapes and sizes in the UK

Hotel Reservations

Lake District Hotels
Discover an area of outstanding beauty in the Lake District, home to inspirational countryside, breathtaking mountains, spectacular lakes, traditional market towns and numerous heritage sites. A haven for outdoor enthusiasts, enjoy a refreshing walk along Windermere Lake, sample the local produce or explore Kendal Castle.

East England Hotels
The East of England offers historic cities and towns, seaside resorts and picturesque villages. With the unique Norfolk Broads, the medieval colleges of Cambridge, the cobbled streets of Norwich and the seaside delights of Great Yarmouth this region provides a diverse cultural scene.

South England Hotels
The south coast offers miles of spectacular coastline, vibrant cities and a host of attractions. Visit Southampton for its Maritime Museum and lively nightlife, enjoy the exquisite boutiques or sample the range of traditional and exotic cuisines at Bournemouth. Families can enjoy Newquay Zoo and Dairyland Farmworld.

South West England Hotels
A popular tourist destination, South West England offers an enchanting blend of long golden beaches, dramatic coastline, rolling farmland, vibrant cities, traditional market towns and famed local delicacies. Discover the regions architectural beauty in Exeter, historic treasures in Swindon, the elegant seaside towns and the beauty of Dartmoor National Park.
What to do when you get there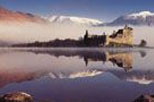 West Highlands Lochs and Castles This is a one day scenic tour of the Highlands by 16 seat Mercedes minicoach leaving Edinburgh 9:30AM Monday, Tuesday, Thursday & Saturday. You drive by Stirling castle and stop at Doune Castle a medieval stronghold built more than 600 years ago. There is lots more to see and photograph including the dramatic ruins of Kilchurn Castle situated at the head of Loch Awe and Inveraray Castle, home to the Duke of Argyll. It's a fantastic day out from Ediburgh. Click for details and photo tour.

Da Vinci Code and Scottish Borders This is a one day tour by 16 seat Mercedes minicoach leaving Edinburgh 9:30AM Wednesday, Thursday, Friday & Sunday(All year). Click for details and photo tour.

St. Andrews and Fife Fishing Villages Spend a day in the medieval city of St. Andrews, home of golf, and the picturesque old fishing villages in the East Neuk (corner) of the Kingdom of Fife. You travel by 16 seat Mercedes minicoach leaving Edinburgh 9:30AM Monday, Thursday & Saturday. Click for details and photo tour.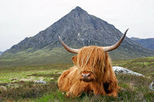 West Highland Lochs, Glencoe and Castles
Travel through the picturesque highlands passing through the haunting Glencoe and seeing Loch Lomond, Scotland's largest loch. A 10 hour tour by mini-bus. Maximum of 16 passengers. You are sure to have a memorable and personal experience on this special day trip to Scotland's west Highland lochs, Glencoe and castles. Click for details.
Stirling Castle, Loch Lomond and Whisky Trail
Travel to Stirling Castle and Loch Lomond in style and enjoy a wee dram of whisky on a small-group tour from Glasgow. With a maximum group size of 16 passengers, you are sure to have a memorable and personal experience on this special excursion to Stirling and Loch Lomond. Click for details.
Loch Ness, Glencoe and the Highlands
Take the high road to the Scottish Highlands and Loch Ness on a small group day trip from Glasgow. You'll travel through beautiful Glencoe, admire the spectacular Highlands and spend time at Scotland's famous Loch Ness an absolute must on any visit to Scotland!Click for details.
Windsor Castle and Runnymede Half-Day Trip from London

5 hours - Spend the morning in London how you please, then take an afternoon tour to Windsor and Runnymede. You'll be back in London in time for dinner, after touring the home of the Royal Family and visiting one of the foundation stones of democracy. This delightful afternoon tour begins at Windsor Castle, the largest and oldest occupied castle in the world. The castle was built 900 years ago, and continues to dominate the delightful town that has grown up around it.

Click for cost and tour details





More Day Trips in and around London

Choose from popular day trips. All reasonably priced by providers including Golden Tours. Hotel pick-up offered. Preview and book online.

Overnight Tours from London
Edinburgh, The Lake District, Lake District and Yorkshire Dales, Stratford, Oxford.
Click for details






Lunch in the Cotswolds from London
10 Hours - Escape London's crowds for a day trip to the picture-perfect Cotswolds for lunch. You'll visit a region that is forever England, seemingly unchanged by the modern world and famous for its beautiful villages and rolling hills. There will be time to visit the quaint villages of Burford and Stow-on-the-Wold before enjoying a fabulous two-course lunch in a traditional English restaurant. In the afternoon, visit the birthplace of Shakespeare, Stratford-upon-Avon.
Click for cost and tour details




Oxford, Stratford and Warwick Castle
10 Hours - Immerse yourself in England's beauty and history on a day trip to Oxford, Stratford and Warwick Castle. You'll travel through the rolling hills of the Cotswolds, an area filled with picturesque English villages, and visit the birthplace of William Shakespeare on this culturally rich excursion.
Click for cost and tour details




Edinburgh Rail Day Trip from London
16 Hours - Tour Edinburgh your own way on an independent day trip from London. Everything is arranged for you: return rail tickets, Hop-on Hop-off City Tour, entry to Edinburgh Castle, and an Edinburgh city map and guide. The rest is up to you!
Click for details

Click for details.


Click for details



Tours of London

Discovering London
8 1/2 - 9 hours - On the London in One Day Sightseeing Tour, you will explore the very best of London on a fully-guided tour. You'll take a scenic drive through the West End and City past famous sights such as Westminster Abbey, Big Ben and Trafalgar Square, see the changing of the guard at Buckingham Palace. In the afternoon, enjoy a guided tour of St Paul's Cathedral, visit the Tower of London and cruise on the River Thames. Click for cost and details

The Original London Sightseeing Tour: Hop-on Hop-off
Experience the essential introduction to London aboard the original hop-on hop-off sightseeing tour. You'll see all the magical sights of London in a comfortable and secure environment, with full commentary provided. Your ticket also includes a FREE Hop-on Hop-off Thames River cruise as well as three FREE walking tours: a Changing of the Guard walk and a Cool Britannia walk exploring the hidden treasures of Trafalgar Square and central London and a Jack the Ripper walk. Click for cost and details

London Morning Tour Including Changing of the Guard Ceremony
- 3 1/2 hours - Tour London's most important sights on a morning tour that's perfect if you're spending only a short time in England's capital. You'll gain a comprehensive overview of London's attractions, take a walking tour around Westminster Abbey and see the famous Changing of the Guard, then have the afternoon free to explore London at your leisure. Click for cost and details

The London Pass
- 1, 2, 3 or 6 consecutive days
The London Pass is your passport to London! It gives you FREE entry to over 60 favorite London attractions as well as travel on public transport on buses, tubes and trains. Click for details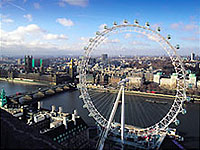 London Eye: River Cruise Experience
60 minutes - Take a London Eye River Cruise and see London from a different perspective. Highlights of the 40-minute circular cruise include Big Ben and the Houses of Parliament, St. Paul's Cathedral, Tower Bridge, the Tower of London, HMS Belfast, Shakespeare's Globe, Tate Modern and the Millennium Bridge. Click for details

Tower of London and Thames River Sightseeing Cruise
- 1 Day Pass - Combine a visit to the Tower of London and a Thames River sightseeing cruise with this convenient one-day pass. You'll experience two of London's most popular highlights, with the freedom to plan your day of sightseeing how you please. Click for cost and details

Overnight Tours

3-Day Harry Potter Small Group Tour: Stonehenge, Oxford and the Cotswolds
Begin a Muggle and emerge a Magician on an unforgettable journey from film sets to steam trains, medieval towns to magic stone circles and forests worthy of Centaurs. Do you want to tour movie locations from the "Harry Potter" series and explore the English countryside on a personalized, small group tour? Take the family on this special Harry Potter-themed three-day tour and you'll travel through some of England's loveliest countryside.
Click for cost and tour details

2-Day Trip: Stonehenge and Bath Overnight
Take time out to see one of England's most famous attractions - Stonehenge, Windsor and Bath. This overnight excursion from London combines a guided full-day trip with an independent overnight stay in Bath. Stonehenge and Bath are proud members of the UNESCO World Heritage List. Bath is a spectacular hidden gem just 90-minutes from London. Click for details